Maribou State - fabric presents Maribou State download for free
Êàòåãîðèÿ: House/Deep/Tech, WAV TRACKS, Drum & Bass/Dubstep/Glitch Hop/Trap, Electronica / Downtempo | Views : 104 | Author: seradmin | Date: 26-03-2020, 23:33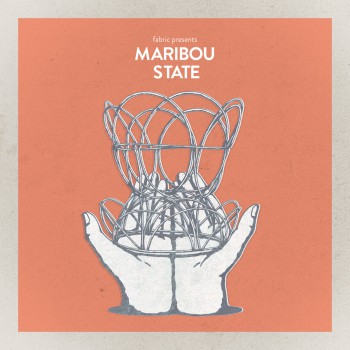 Artist: Maribou State
Label: Fabric
Catalog: FABRIC205
Released: 27.03.2020
Type: Compilation
Style: Electronic, Lossless, Pop, House, Indie Dance, Nu-Disco
Tracklist:
1. Intro
2. Stelvio Cipriani – Mary's Theme [C.A.M. Srl]
3. Nick Hakim - Cuffed [ATO Records]
4. North Downs - Settle Down [Dama Dama]
5. Art Feynman - Slow Down [Western Vinyl]
6. Kutiman - Line 5 [Siyal Music]
7. Risco Connection - Ain't No Stopping Us Now [Risco Connection]
8. Supersempfft - I See Stars [Wunderwerke]
9. Kiki Gyan - Disco Dancer [Soundway Records]
10. Nu Guinea - Je Vulesse [NG Records]
11. Oriyin - Roll The Dice [fabric Records]
12. Botany - Wednesday Night Oct 28 2015 [Western Vinyl]
13. Ekkehard Ehlers - Play John Cassavetes 2 [Staubgold]
14. Jitwam - Desires [The Jazz Diaries]
15. Julien Dyne - Hours Feat Ladi6 [Soundway Records]
16. Long Island Sound - I Still Love You [Signs Of Space]
17. Shire Tea - Hackney Birdwatch [Dama Dama]
18. Maribou State - Mother [Counter Records]
19. Radiohead - Reckoner (Maribou State Remix) [Beggars]
20. Maribou State - Strange Habits [Counter Records]
21. Shire Tea - Gentlemen's Whistle Club [Dama Dama]
22. Hailu Mergia - Yefkir Engurguro [Awesome Tapes From Africa]
Since first playing at the club almost a decade ago, Chris Davids and Liam Ivory of Maribou State have had two critically acclaimed albums, alongside recent sell-out tours across UK, USA and Europe on the back of 'Kingdoms In Colour'. But they never forgot their roots. Since their teenage years they frequented fabric, taking the train down from their homes in Hertfordshire to attend DJ Hype's legendary 'True Playaz' night, experiences that would lay the musical foundations for years to follow.
"In this mix we wanted to create a world of music that in its entirety you wouldn't expect to hear within the walls of fabric, but would reflect the hours spent before heading to the club; drinks at a friend's house, the journey into London, travelling on the underground and the anticipation in the build-up beforehand. We captured and used a bunch of field recordings of us re-taking the journey to and from the club to help this narrative. The mix culminates in some original pieces of music that represent our interpretation of fabric's sound within its walls, peppered with samples from old DJ sets from fabric's 'True Playaz' nights to give the mix a nostalgic feel and reconnect our roots to the club."
The finished work is vibrant, thoughtful and unforgettable. It traverses soul, disco, jazz and funk, before the duo up-the-tempo to bumpier house grooves, tinges of jungle, and their own sublimely crafted electronica. The highlight-heavy compilation includes two brand new Maribou State productions, 'Mother' and 'Strange Habits', alongside a delicate and uplifting re-work of Radiohead's 'Reckoner', all of which are exclusive to 'fabric presents'.
VA - Maribou State - Fabric presents Maribou State (2020) [CD-FLAC +320].rar
Related-news: