VA - Beatport - DJ MAG ALTERNATIVE TOP100 download for free
Категория: House/Deep/Tech, Leftfield House & Techno, Melodic House & Techno, Trance, Progressive House/Deep Dark, Drum & Bass/Dubstep/Glitch Hop/Trap, Minimal, Electronica / Downtempo | Views : 1443 | Author: seradmin | Date: 17-11-2019, 23:19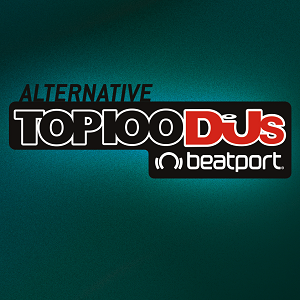 Alternative Top 100 DJs 2019, powered by Beatport
Last year, we launched the DJ Mag Alternative Top 100 DJs poll, in associated with Beatport, generated by combining Top 100 DJs voting data with techno and house sales data from the world's largest online electronic music shop.
With the continuing dominance of EDM, these genres have been on the periphery of the global poll in recent years, despite commanding huge audiences worldwide.
The result, as we saw last year, is a vastly different chart — with only a few artists crossing over into the flagship Top 100 DJs list. Last year, techno icon Carl Cox topped the list. Read below for 2019's standings.
https://djmag.com/longreads/alternative-top-100-djs-2019-powered-beatport
https://www.beatport.com/chart/dj-mag-alternative-top100/593611
Adam Beyer - Teach Me (Amelie Lens Main Mix) 06:23 130bpm Am Drumcode
Adam Beyer, Green Velvet, Layton Giordani - Data Point (Original Mix) 06:50 127bpm Dm Drumcode
Adam Beyer, Green Velvet, Layton Giordani - Space Date (Pleasurekraft Remix) 09:09 127bpm Ebm Drumcode
Adriatique - Craft 07:02 123bpm Dm Siamese
Agoria & Blase - You're Not Alone (Solomun Remix) 08:23 120bpm Abm VirginMercury
Alan Fitzpatrick, CamelPhat - Kona 07:39 126bpm Gm We Are The Brave
Amberoom - Kastell (Dixon Retouch) 06:08 120bpm Gm Innervisions
Andrea Oliva - My Way 06:29 125bpm F#m Play It Say It
Avision - Big Shot (Paco Osuna Remix) 07:45 128bpm Bmin Mindshake Records
Bicep - Celeste (Original Mix) 06:03 125bpm Dm Exotic Refreshment
Billy Kenny - Just Came For The Music (Extended Mix) 05:27 124bpm Dm Ultra
Black Coffee - LaLaLa 03:37 115bpm Bm Ultra Records, LLC
Boris Brejcha, Laura Korinth - Gravity (Original Mix) 09:24 125bpm Bbm Ultra
Boys Noize, Skrillex, Ty Dolla $ign - Midnight Hour (Loco Dice Remix) 06:11 130bpm Amin OWSLA
Brigado Crew & Crisstiano - Nebular (Hernan Cattaneo & Audiojunkies Remix) 07:02 120bpm Em Sincopat
CamelPhat - Live For The Music (feat. Erire) 07:52 123bpm Em Nervous Records
CamelPhat, Jem Cooke, Cristoph - Breathe (Original Mix) 07:13 125bpm Am Pryda Presents
Carl Cox - Dr. Funk (Riva Starr Mo' Funk Mix) 06:00 126bpm Gm Bush Records
Carl Craig, Green Velvet - Rosalie (Original Mix) 05:28 124bpm A#maj Relief Records
Charlotte de Witte - Remember 06:41 130bpm Bbm Drumcode
Chris Lake, Chris Lorenzo, Anti Up - Concentrate (Extended Mix) 04:37 126bpm Gmin Up The Anti Records
Chris Liebing & Charlotte de Witte - Liquid Slow (Original Mix) 06:46 130bpm Fm KNTXT
Claude VonStroke, Eddy M - Getting Hot (Original Mix) 06:07 126bpm Gm Dirtybird
Danny Howells - Players (Extended Mix) 08:19 124bpm Gm Toolroom
Danny Tenaglia - Don't Turn Your Back (Danny Tenaglia's Paradise Mix) 06:59 124bpm Ebm Hot Creations
David Morales - One Race feat. Alex Uhlmann (Red Zone Mix) 07:16 124bpm Bbm Nervous Records
Dax J - Opressor (Original Mix) 06:29 136bpm Abm Monnom Black
Day or Night & Seth Troxler - Me, You, Us 05:38 125bpm Bm Play It Say It
Demarkus Lewis - Time For Me 06:17 122bpm Bbm Grin Music; Grin Music
Denis Sulta - Matthew Keeps Me Pirrie (Original Mix) 06:42 126bpm Cmin Ninja Tune
Dennis Ferrer feat. Bola Belo - Dem People Go (Wolf Story Remix) 07:18 124bpm Dbm Nite Grooves
Detroit Swindle - The Life Behind Things 06:59 124bpm Gm Heist Recordings; Heist Recordings
Disclosure, Khalid - Talk (Original Mix) 03:17 136bpm Amin Right Hand Music Group, LLC/RCA Records
DJ Deep, Kerri Chandler - The Machine Featuring Kerri Chandler (Original Mix) 05:45 bpm Machine Label
Dubfire - The End to My Beginning 08:35 121bpm A Stil Vor Talent
DVS1 - Black Russian 06:31 bpm Klockworks
Eats Everything - Space Raiders (Charlotte de Witte Remix) 07:18 132bpm F#m Kneaded Pains
Eli & Fur - Coming Back (Maya Jane Coles Remix) 05:22 120bpm Gm NYX Music
Ellen Allien - Love Distortion (Introversion Remix) 05:59 133bpm Gm Bpitch
Fatboy Slim, Ninetoes - Finder (Hope) (Extended Mix) 05:40 122bpm Amin SPINNIN' DEEP
Fatboy Slim, Purple Disco Machine - Praise You (Purple Disco Machine Extended Remix) 06:56 121bpm Abm Defected
Feater - Time Million (Villalobos Remix) 13:57 124bpm Dm Running Back
Fisher - You Little Beauty Extended 06:12 124bpm Bbm Catch & Release
Georgia - About Work The Dancefloor (The Black Madonna Remix) 05:27 124bpm Ebm Domino
Gorgon City - Lick Shot (Extended Mix) 06:28 125bpm Gm REALM
Gui Boratto - 618 (Kölsch Mix) 07:21 126bpm Ab Kompakt
Guy Gerber - Midnight Sketch (Original Mix) 07:51 127bpm Bbm King Street Sounds
Guy J - Cicada 08:25 120bpm B Lost & Found
Helena Hauff - Spirals of Smoke Drifting from Soot Stained Chimneys (Original Mix) 08:57 131bpm Abm Panzerkreuz
Hot Since 82 - Bloodlines 05:19 124bpm Bm Knee Deep In Sound
Ilario Alicante - Unbalanced 2 08:24 126bpm Amin Pushmaster Discs
Jack Back & Cevin Fisher - 2000 Freaks Come Out (Original Mix) 06:40 125bpm Gm Toolroom
Jamie Jones, Darius Syrossian - Rushing (Extended Mix) 05:45 128bpm Em Defected
Jamie Jones, The Martinez Brothers - Bappi 05:54 128bpm Dbm Hot Creations
Jay Lumen - Meteo (Original Mix) 07:48 128bpm Bm Footwork
Jeff Mills - The Bells (Original Mix) 04:52 138bpm Amin Purpose Maker
Jon Hopkins - Singularity (ANNA Remix) 08:31 127bpm Ebm Domino
Joseph Capriati - Fragile (Original Mix) 06:03 128bpm Emin Agile Recordings
Kölsch & Tiga - HAL 05:45 125bpm Em IPSO
La Fleur - Tears 07:37 125bpm Fm Kompakt Extra
Laurent Garnier & Chambray - Feelin' Good (Radio Slave Revenge Remix) 07:29 126bpm Am Rekids
Len Faki & Juxta Position - Superstition (Azid Mix) 06:14 129bpm Ebm Figure
Lopezhouse - Arratsaldean (Dave Clarke Remix) 07:14 128bpm Ab Sincopat
M.A.N.D.Y. & Booka Shade - Body Language (Original Mix) 07:15 bpm Toolroom
Maceo Plex - Mutant Robotics (Original) 06:53 126bpm F#m Ellum
Marika Rossa, Deborah De Luca - Because (Original Mix) 06:42 130bpm Cmin Fresh Cut
Mark Knight, Danny Howard - You Can Do It Baby (Original Mix) 06:03 123bpm Cm Toolroom
Mathame - Departure (Tale Of Us Intro Edit) 06:34 125bpm Em Afterlife Records
Monika Kruse, Timmo - Violet 07:43 126bpm Dm Terminal M
Monolink - Rearrange My Mind (Nicole Moudaber Remix) 08:16 123bpm Am Embassy One
Nic Fanciulli - Understand (Original Mix) 07:17 125bpm Fm Rekids Ltd
Nick Muir, John Digweed - Satellite (Oxia Remix) 06:27 125bpm Fm Bedrock Records
Nina Kraviz, Parris Mitchell - Feel My Butterfly (Ghetto Acid Mix) 07:27 129bpm Am Snatch! Records
Pan-Pot - Radio Berlin 06:30 130bpm Cm Second State
Patrick Topping - Turbo Time 06:31 128bpm Bm Trick
Paul Kalkbrenner - No Goodbye (Extended Version) 06:30 125bpm F#m b1
Paula Temple - Joshua And Goliath (Techno Version) 04:00 133bpm Em Noise Manifesto
Peggy Gou - Starry Night (Original Mix) 06:38 123bpm Bmaj Gudu Records
Perc - Look What Your Love Has Done To Me (Amelie Lens Remix) 07:43 133bpm Gm Perc Trax
Pete Heller's Big Love - Big Love (David Penn Extended Remix) 05:58 124bpm A Defected
Pete Heller's Big Love - Big Love (The Dronez Mix) 08:21 127bpm Am Glitterbox Recordings
Pete Tong & Emanuel Satie - Time For Love (Original Mix) 06:22 124bpm Cm Saved Records
Purple Disco Machine, Claptone - Body Funk (Claptone Extended Mix) 06:33 125bpm Em Club Sweat
Ramiro Lopez, Andres Campo, Rafa Barrios - Panajachel (Original Mix) 07:02 128bpm Cmaj Suara
Rebekah - Shutter (Original Mix) 05:01 136bpm A#maj Soma Records
Richie Hawtin, Cortechs & Mental Resonance - Core Resonance (CLOSE combined) (Original Mix) 05:17 129bpm Gm Plus 8 Records
Roger Sanchez, Park & Sons, Julie Mc Knight - This Feeling (Low Steppa Remix) 07:02 125bpm Gm Strictly Rhythm
Sam Paganini - Pulse 06:30 130bpm Fmin JAM
Sasha, Kolsch - The Lights 06:39 127bpm G IPSO
Sasha, Mike Koglin - Enjoy The Gravy (James Zabiela's Totally Turntabled Mix) 06:10 133bpm Bmin Noys Music
Second Storey - Dartmoor Four (Nastia Remix) 09:30 130bpm Em Houndstooth
Skream - Song For Olivia (Original Mix) 05:49 124bpm Bb Of Unsound Mind
Skream, Michael Bibi - Otto's Chant 06:09 128bpm Am Solid Grooves Records
Solardo, Eli Brown - XTC (Extended Mix) 07:03 128bpm Gm Ultra
Spartaque, Fatima Hajji - Sinergy (Original Mix) 06:00 130bpm Cmaj Codex Recordings
Stephan Bodzin - Sungam (Fur Coat Remix) 07:25 bpm Systematic
Steve Lawler - Narna (I Am Happy) 08:03 127bpm Am Play It Say It
The Advent, CJ Bolland - Camargue 2019 (Enrico Sangiuliano Remix) 08:14 130bpm Cm Drumcode
Wassermann - W.I.R. (Sven Vath Remix) 06:31 126bpm A#min Natura Viva
yotto - Walls (Joris Voorn Extended Mix) 07:25 123bpm Eb Anjunadeep
VA - Beatport - DJ MAG ALTERNATIVE TOP100.zip
Related-news: