TECHNIQUE SOUNDS NU DISCO STUDIO INSPIRATIONS WAV MIDI download for free
Категория: Music Soft | Views : 937 | Author: seradmin | Date: 19-11-2017, 22:21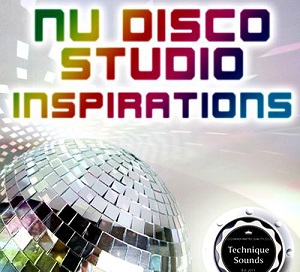 Technique sounds studio production tools proudly presents nu disco studio inspirations, giving you the producer creativity and control to make that next nu disco hit! Designed and crafted towards that classic disco vibe with a twist to the sound of now technique sounds nu disco studio Inspirations Gives you classic disco stabs, vintage piano and pads, ballroom strings, fresh guitar licks, amazing drum samples, stomping loops and beats.
Technique sounds nu disco studio Inspirations also gives you sublime bass grooves, quality midi and wav construction kits and essential disco vibe vocals to ensure that your inspirational studio productions have every thing you need to get your nu disco groove on!
All wav and midi loops within this pack have been built from scratch and precisely crafted, as well as labelled with corresponding keys and chords, giving you the producer more time to focus on your productions, Designed especially for that classic sound and the sound of the moment.
This pack will add the precise sound you hear from all the biggest tracks by the best producers around the world.
All samples within this pack were made using real live instruments.
An infectious vibrant gathering of live guitar/bass loops and one shots tailored for that dance floor groove.
Live drums, drum loops and percussive one shots to stomp an unforgettable beat into any dance floor.
Live piano, synth, strings and stabs to give an unforgettable element of melody and disco soul injection to your productions onwards to the dance floor.
5 sublime construction kits crafted from live jam sessions giving nothing but organic disco, funk and Soul to any studio production.
Amazing live disco vocals to complete the gathering of bringing nu disco to the dance floor and your studio Productions.
Technique sounds nu disco studio inspirations content:
• 10 Bass Loops
• 25 Bass One Shots
• 5 Wav Nu Disco Construction Kits
• 17 Drum Fills • 73 Drum Loop/Top Loops 110-128bpm
• 5 Drum One Shot Claps
• 5 Drum One Shot Closed Hats
• 5 Drum One Shot Open Hats
• 5 Drum One Shot Kick Drums
• 5 Drum One Shot Crash Symbol's
• 5 Drum One Shot Crash Symbols
• 5 Drum One Shot Snare Drums
• 5 Drum One Shot Tom Hits
• 2 Percussion One Shot Chimes
• 5 Percussion One Shot Congas
• 2 Percussion One Shot Cowbells
• 1 Percussion One Shot Rim Shot
• 4 Percussion One Shot Shakers
• 3 Percussion One Shot Tambourines
• 1 Percussion One Shot Triangle
• 1 Percussion One Shot Whistle
• 10 Shaker Loops
• 20 FX
• 10 Guitar One Shots
• 10 Piano
• 10 Rhodes
• 5 Synth
• 10 Midi Construction Kits
• 54 Midi Arps
• 10 Midi Bass
• 10 Midi Chords
• 10 Midi Leads
• 10 Disco Stabs
• 5 Strings
• 10 Tonal One Shots
• 24 Disco Vocals
• 1Demo
• 1Info
• 1 Graphic
Technique sounds nu disco studio inspirations are:
• 100% Royalty Free
• Compatible With Mac & Pc
• Compatible with all Major DAW'S
DOWNLOAD
Related-news: