Vhs Glitch - They Made Me An Animal download for free
Категория: WAV TRACKS, Techno, Electronica / Downtempo | Views : 188 | Author: seradmin | Date: 20-10-2018, 13:23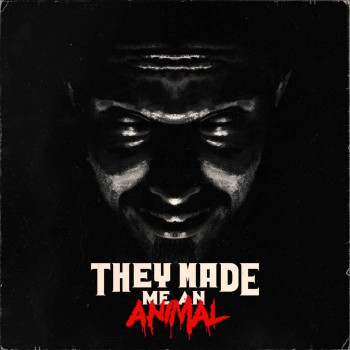 Artist: Vhs Glitch
Label: Not On (Self-Released)
Released: 18.10.2018
Type: Album
Style: Electronic, Lossless, Synthwave
1. VHS Glitch Ident (00:23)
2. They Made Me An Animal (04:04)
3. Adrenaline Dose (04:08)
4. Mind Of A Maniac (03:31)
5. Bone Crusher (04:23)
6. No Place To Hide (05:59)
7. Music Box (01:12)
8. Purgatory (03:02)
9. Steps Behind (03:01)
10. Murder Committed (03:51)
11. Spilled Blood (03:51)
12. A Chainsaw, An Axe and Some Knives (04:03)
13. Empty Mind, Empty Heart (02:08)
14. Patient 969B345T Interrogatory (04:49)
I have been feeling confused about my work since this patient came to our facilities. I have never faced a challenge like this man...
We know what he did, how many times he did it, the brutality on his actions but there is something inside of every conversation that I have with him that makes me feel like he is literally doing what he has to do in order to feel like society is not constantly fooling him so bad.
He was just one regular kid that did everything he could to avoid problems, but nothing worked, he is been constantly in situations full of physical and mental pain. I can even feel his pain, even though I always act as the professional psychiatrist I'm. I know how to fully block my feelings, but not this time... It is impossible to don't empathize with him...
They turn this angel into a demon, you can see both sides fighting inside of him in form of personality disorder, chronic anxiety and outbursts of explosive rage.
https://vhsglitch.bandcamp.com/album/they-made-me-an-animal
VHS Glitch - They Made Me An Animal (2018).rar
Related-news: