ORIGIN SOUND VINTAGE VOCALS MOVIE CUTS AND SCRATCHES WAV
WAV TRACKS, Music Soft, EXCLUSIVE/Promo | Views : 29 | Автор: seradmin | Date: 5-07-2018, 10:48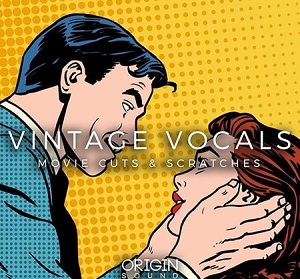 Origin Sound have carefully sieved through a selection of classic old films to present Vintage Vocals, a library dedicated to introducing a memorable theme within your productions by creating a rich narrative throughout.
Within this pack you will come across a vast selection of 263 spoken word quotes, meticulously cut from classic movie titles such as Night of the Living Dead, His Girl, Reefer Madness, and more.
Each intriguing line possessing a wealth of authentic vintage artefacts that will no doubt valuable asset in enhancing your productions overall sonic aesthetic. Additionally we have provided a range of 80 warped vocal scratch edits, for those of you wanting to add a more creative flair to your tracks.