Jimi Jules - Watergate 24 download for free
Категория: House/Deep/Tech | Views : 255 | Author: seradmin | Date: 14-06-2018, 12:16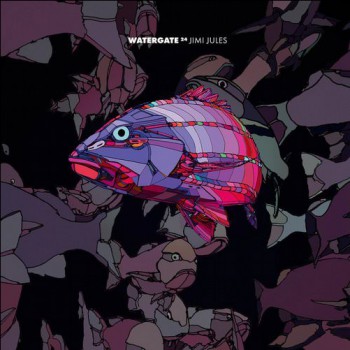 Artist: Jimi Jules
Label: Watergate
Catalog: WG024
Released: 11.06.2018
Type: Compilation
Style: Electronic, Lossless, Deep House, House
WEB Tracklist
1. Watergate 24 (01:28:00)
label detailed tracklist:
1. Jimi Jules - Gare de Lion (exclusive)
2. Porn Sword T obacco - B1
3. Keope - Caldo (Live At The Attic)
4. Jimi Jules & Domenico Ferrari - Parkuhr (exclusive)
5. Frankey & Sandrino - Ways Of The Sun feat. Ia Oeberg (Jimi Jules Remix)
6. Jimi Jules - Abandoned Soul (exclusive)
7. Life on Planets - An Altered Story (Lil Tony Remix) (exclusive)
8. Quarion - Bristol Grid (Jimi Jules Update) (exclusive)
9. Aphex Twin - IZ-US
10. Upercent - Pulsacions (Jimi Jules Remix)
11. Azimute - We Are The Sound (Trippy Version) & Quarion - The Greater Of Two Evils
12. ÂME - 119 BPM (Jimi Jules & Jesaya +4 BPM Update) (exclusive)
13. Jimi Jules - Equinox
14. Egopusher - Flake (Jimi Jules Remix) (exclusive)
15. Jimi Jules - Midnight Juggernaut (exclusive)
16. DJ Koze - First Snow
17. ED ED & Petja Virikko - Sundroina feat. Jinadu (Jimi Jules Remix) (exclusive)
18. Kalabrese - Feeding Me With Sun feat. Khan (Jimi Jules Remix) (exclusive)
19. Ripperton - Meteorythme
20. Jimi Jules & Lee Jones - Lines feat. Fink (Jules' Interstellar Interpretation) (exclusive)
https://www.beatport.com
It's time again to add another sonic journey to the Watergate Mix series catalogue and for this endeavour we have enlisted one of the scene's brightest shining stars and club mainstay; Jimi Jules. By now it's safe to say that Jimi has solidified himself as one of today's most exciting producers, as displayed in his discography gracing illustrious labels like Innervisions and Cocoon and breathe taking remixes of WhoMadeWho and Henrik Schwarz. Not one to be confined to a single facet, Jules' prowess as a bonafide selector is equally comparable to his skills as a producer and both are on full display here as the mix is made up twenty-one tracks, thirteen of them being Jules' own whether they be originals, remixes, or special edits made especially for this compilation.
VA-Watergate_24_(Mixed_by_Jimi_Jules)-(WG024)-WEB-2018-ENSLAVE.zip
Related-news: