Alex Paterson - Connecting The Dots [Kompakt CTD 005 D] download for free
Категория: FLAC / LOSSLESS, Organic House / Downtempo | Views : 237 | Author: seradmin | Date: 5-08-2021, 10:46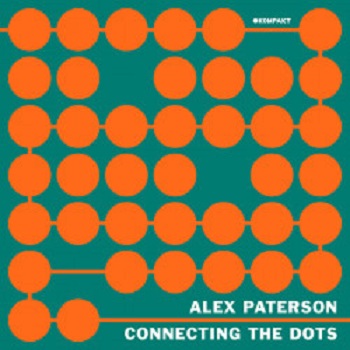 Artist: Alex Paterson
Title: Connecting The Dots
Label: Kompakt
Catalog: Kompakt CTD 005 D
Released: 04.08.2021
Type: Compilation
Genre: Electronic, Ambient, Lossless
01. Alex Paterson - Connecting The Dots (Alex Paterson Mix) (1:31:21)
02. Mohn - Schwarzer Schwan (6:17)
03. Klimek - Milk (Edit) (6:39)
04. Michael Mayer - Pensum (Markus Guentner Mix) (5:39)
05. Ulf Lohmann - Because Before (The Orb Mix) (4:52)
06. Christian Löffler - Pigment (Fresco & Pfeiffer Remix) (4:40)
07. Thomas Fehlmann - Treatment (6:32)
08. Walls - Vacant (4:46)
09. Simon Scott - Für Betty (5:45)
10. Ulf Lohmann - Because Before 4 (4:29)
11. GAS - Nach 1912 (7:10)
12. The Orb - Sky'S Falling (7:53)
13. Leandro Fresco - Cuando El Sol Grita La Mañana (5:37)
14. Andrew Thomas - I Am Here Where Are You (7:50)
15. Marsen Jules - The sound of one lip kissing (5:49)
16. Klimek - Music To Fall Asleep (7:42)
17. The Orb - Glen Coe (4:54)
It's been well under a year since we launched our new series, CONNECTING THE DOTS. A mix series where we have had the label's closest family of DJs; Michael Mayer, Tobias, Thomas, Jonathan Kaspar and Robag Wruhme dig deep into the 15,000+ track catalogue in KOMPAKT's music vault. We are pleased to report that the response has been beyond our expectations. From the pages of Spiegel and Pitchfork to the fan mail we have received, we have seemingly hit a sweet spot in how the story of the label can be told in so many different styles and ways.
Alex Paterson should need no introduction but let's give you a short one anyhow. A pioneering force in the early days of UK ambient / rave techno, he is most famed for establishing The Orb – one of the first breakthrough electronic acts we all know and love. KOMPAKT was fortunate to work closely with an incarnation of The Orb that was Thomas Fehlmann and Alex Paterson, releasing multiple albums and EPs up to their disbanding in 2017. The Orb continues on, and our friendship with Alex (and Thomas) remains strong. His regular program on London's WNBC is a regular listen in the office and he's lovingly played many KOMPAKT releases on the show…to invite him to do a CONNECTING THE DOTS mix was the most obvious one.
The result on his CONNECTING THE DOTS is an illuminating, out of this world DJ mix that finds focus on the world of our expansive Pop Ambient catalogue but also leans towards the more fringe elements of the techno output from the label. From mainstay inclusions of music from GAS and Michael Mayer to lost gems such as the shoegazish bliss of Sam Willis' and Alessio Natalizia's Walls project and the hum of Slowdive's Simon Scott "Für Betty", Alex Paterson's skills as a DJ is riveting from start to end and certainly shows there is no sign of him wavering as one of electronic music's greatest storytellers.
Alex Paterson - Connecting The Dot (2021) [FLAC].rar
Related-news: