VA - Twin Peaks (Music from the Limited Event Series) download for free
Категория: Electronica / Downtempo | Views : 408 | Author: seradmin | Date: 8-09-2017, 09:30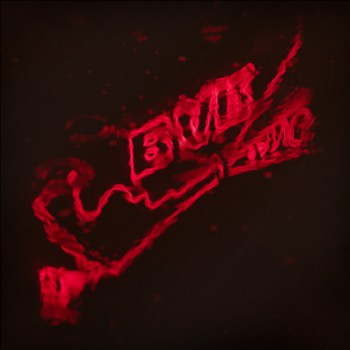 Artist: Various
Label: Rhino
Released: 08.09.2017
Type: Compilation
Style: Soundtrack
Track List:
1. Angelo Badalamenti – Twin Peaks Main Theme (Edit) (01:29)
2. Chromatics – Shadow (03:44)
3. The Cactus Blossoms – Mississippi (03:59)
4. Au Revoir Simone – Lark (04:15)
5. Blunted Beatz – I Am (01:45)
6. The Paris Sisters – I Love How You Love Me (02:05)
7. Trouble – Snake Eyes (03:52)
8. Sharon Van Etten – Tarifa (Roadhouse Mix) (04:46)
9. Nine Inch Nails – She's Gone Away (06:00)
10. The Platters – My Prayer (02:45)
11. Rebekah Del Rio – No Stars (07:20)
12. Shawn Colvin – Viva Las Vegas (04:46)
13. James Marshall – Just You (03:35)
14. Booker T. & The M.G.'s – Green Onions (02:52)
15. Lissie – Wild West (Roadhouse Mix) (03:39)
16. ZZ Top – Sharp Dressed Man (04:13)
17. The Veils – Axolotl (Roadhouse Mix) (03:03)
18. Eddie Vedder – Out Of Sand (03:26)
19. Otis Redding – I've Been Loving You Too Long (Live From Monterey Pop) (04:05)
20. Julee Cruise – The World Spins (06:38)
Rhino To Release 2 New Musical Companions To The New Series
Available On CD On September 8 And On Vinyl September 22
LOS ANGELES - The eagerly awaited revival of Mark Frost and David Lynch's revolutionary television series Twin Peaks made its debut on SHOWTIME. The music that appears in the new series will be part of two upcoming soundtracks to be released by Rhino Entertainment on CD on September 8 and on vinyl September 22.
TWIN PEAKS (MUSIC FROM THE LIMITED EVENT SERIES) and TWIN PEAKS (LIMITED EVENT SERIES ORIGINAL SOUNDTRACK) will be issued on CDs ($18.98), as well as on double LPs ($31.98). Rhino also recently reissued the original soundtrack to both the original series (1990-91) and subsequent film, Fire Walk With Me (1992), as part of the buildup to the premiere of the new series.
Music has always played a central role in Lynch's work and it helped establish the haunting, dreamlike nature of the original Twin Peaks. The same is true for the new series. Much like the plot of the show, the songs that appear on the new soundtracks will be revealed gradually over the course of the season's 18 episodes. The first track as heard on the debut episode is "Twin Peaks Main Theme" by Grammy-winning composer Angelo Badalamenti, whose music is inextricably linked to the original series and film. The second track is "Shadow" by Chromatics, an electronic band based in Los Angeles, and will be on their new album Dear Tommy. Chromatics will release the video for "Shadow" immediately after Twin Peaks airs.
Directed entirely by David Lynch, the new SHOWTIME 18-part limited event series Twin Peaks picks up 25 years after the inhabitants of a quaint northwestern town were stunned when their homecoming queen Laura Palmer was shockingly murdered. Golden Globe®-winning and Emmy® Award-nominated Kyle MacLachlan stars as FBI Special Agent Dale Cooper. Twin Peaks is written and executive produced by series creators David Lynch and Mark Frost, and is executive produced by Sabrina S. Sutherland.
http://uploadboy.me/jl0v2callbbm/Various Artists - Twin Peaks (Music from the Limited Event Series) (2017).rar.html
Related-news: